By Dan Jackson, M.B.A. '12
Thinking about an MBA?  Wondering about some of the first steps in the application process?  If you have not yet started to research specific business schools, a good place to begin is by taking the GMAT Exam.  The GMAT is required as part of the admissions process at most MBA schools in the U.S. and is composed of four different sections, Quantitative, Verbal, Analytical Writing, and Integrative Reasoning.  The Graduate Management Admission Councils' (GMAC) website states that the purpose of the GMAT Exam is to predict the success of students in the first year of graduate management education.  It is also a consistent and objective way to compare aspiring students worldwide.
Each section of the test will require you to brush up on material that you may or may not have learned at some point during your formative education years, but in the event that you are a little rusty or have no clue where to begin, especially in the quantitative section, consider checking out Khan Academy.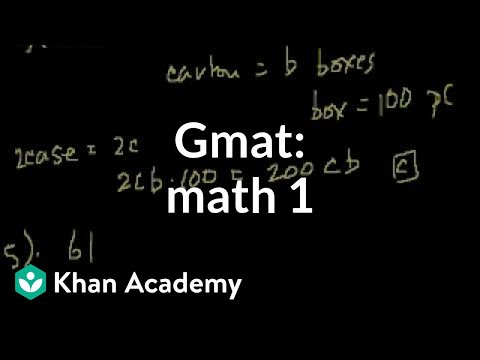 (more…)